Meghan Devlin, Esq.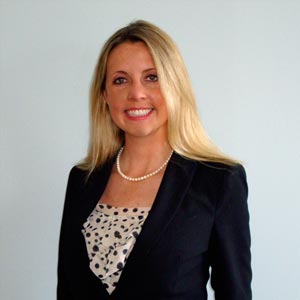 Meghan joined the firm in 2013. She brings to the firm experience which she gained during her previous clerkship for the Worcester Probate and Family Court and in her work as a prosecutor for the Suffolk County District Attorney's office under S.J.C. Rule 3.03. She works closely with firm clients to develop the presentation of facts and legal strategy for their case. Meghan specializes in representing clients in all aspects of family law.
She is a skilled negotiator and will assist you in attempting to resolve the issues in your case. Where court involvement is necessary, she is competent to prepare and present your particular situation and needs to the Court.
While in law school, Meghan worked both as a Teaching Assistant and a Research Assistant to Professor Meredith Conway. She also served as an executive board member of both the Suffolk Women's Law Association and the Student Bar Association, and volunteered her time to the M. Ellen Carpenter Financial Literacy Program, teaching high school students in the Greater Boston area how to make informed decisions regarding finances.
Bar Admission
Commonwealth of Massachusetts
Education
Juris Doctor, Suffolk University Law School, Boston, MA
Bachelor of Arts, Boston College, Chestnut Hill, MA
Professional Memberships
Boston Bar Association
Massachusetts Bar Association, Young Lawyers Division
Inns of Court, Southeastern Massachusetts
Contact Us
34 Main Street Extension, Suite 402,
Plymouth, MA 02360
PH: (774) 773-9740
FX: (774) 404-7547